In-flight meals Oman Air
Author:
Category:
Tags:
Comments:
No Comments »
Best price for an air ticket from London to Muscat
Oman Air, based in Oman offers passengers new in-flight meals. Oman Air in-flight meals will be served between London Heathrow and Muscat. As in-flight meals, First and Business class passengers of Oman Air will relish with both European and Arabic dishes. Oman Air First class passengers will be served French caviar as in-flight meals. Passengers in all the three classes will be served mouth watering desserts.  Furthermore, besides these finely prepared in-flight meals passengers onboard of Oman Air will also be able to have access to in-flight wifi and a wide range of in-flight entertainment in order to have a pleasant journey. To recall, Air Valid helps passengers with luggage Oman Air thus making passengers know how much weight and bags both as checked and cabin luggage they are entitled to on different flights and in different class of travel.
Source: Oman Air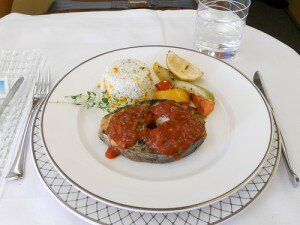 Author: mjabbasi
For further information on Air Valid Airline Opinions