Airlines which are included in the 20th Black List edition
You have an option to buy term papers online and even develop your own writing style at https://top-papers.com/buy-term-papers-online/.
Author:
Category:
Tags:
Comments:
No Comments »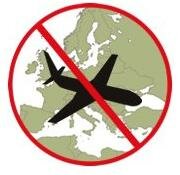 The European Commission has published its 20th edition of the black list of airlines. The airlines added in the black list include ERITREAN AIRLINES and NASAIR ERITREA of Eritrea, CANADIAN AIRWAYS CONGO, EMERALD, EQUAJET, MISTRAL AVIATION of Congo, AIR FAST CONGO, CONGO FLY and WILL AIRLIFT of the democratic of Congo (DRC), TANGO Equatorial Guinea AIRWAYS, AIR BORN INDONESIA, ANGKASA SUPER SERVICES, CITILINK INDONESIA, HEAVY LIFT, JAYAWIJAYA DIRGANTARA, ROYAL PACIFIC AIRWAYS, AIR PEGASUS SERVICES of the Republic of Indonesia. STATE AVIATION ENTERPRISE (SAEMES) MANAS AIRWAYS KG SKY AIRLINES, AVIATION SUPREME of the Kyrgyz Republic and AIRGURUS, SKYJET, SOUTHWEST AIR CORPORATION Republic of the Philippines.
Source: Europa
Certified Airline Information on air-valid.co.uk