Sleep on board in B747
Author:
Christinez
Category:
Tags:
B747, Jumbo Stay, sleep on board
Comments:
No Comments »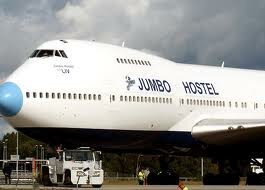 Jumbo Stay offers an incredible experience for anyone to sleep on board in B747 for a night at a very low cost price. The Jumbo Jet includes of a luxury suite and also has a three beds combo room, it also comprise with an onboard café that offers breakfast, beverages and readymade meals. Family and kids may come visit the splendid jumbo jet or even travelers can come enjoy a cup of coffee. The Jumbo Stay is located 10 minutes from Arlanda Airport.
Source: Jumbo Stay
Certified Airline Information on air-valid.co.uk